WHY CHOOSE TOTAL BEAUTY INSTITUTE?
Our Mission
TRANSFORMING LIVES THROUGH A QUALITY EDUCATION
WITHIN THE WORLD OF BEAUTY
Our Educating Methodology
LISTEN, REVIEW, PRACTICE & DO
Many people are visual learners; Most learn best hands-on. Yet many schools—even beauty schools—teach mostly out of books. Not us! Our unique multifaceted method gets students up and out of their chairs and working hands-on. We use a wealth of interactive, multimedia, video, and live demos and master educator/stylist and lectures to address the full range of learning abilities. Because of this, our students will learn more, and have fun while learning.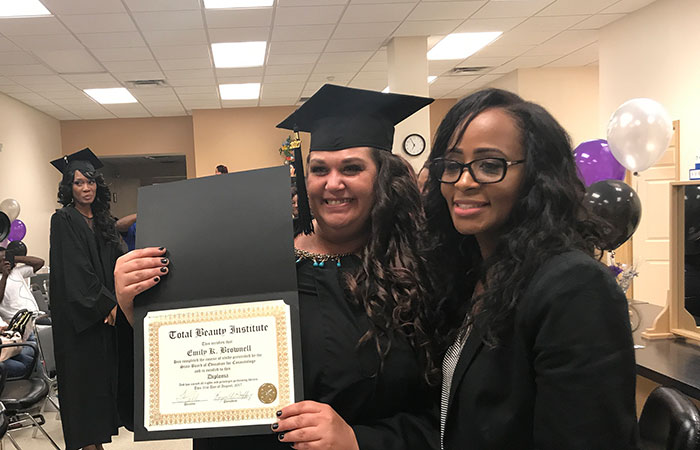 How to Start? An in-person interview is required of all prospective students.
Contact us today for an appointment.
Become a part of Total Beauty Institute to further your career.